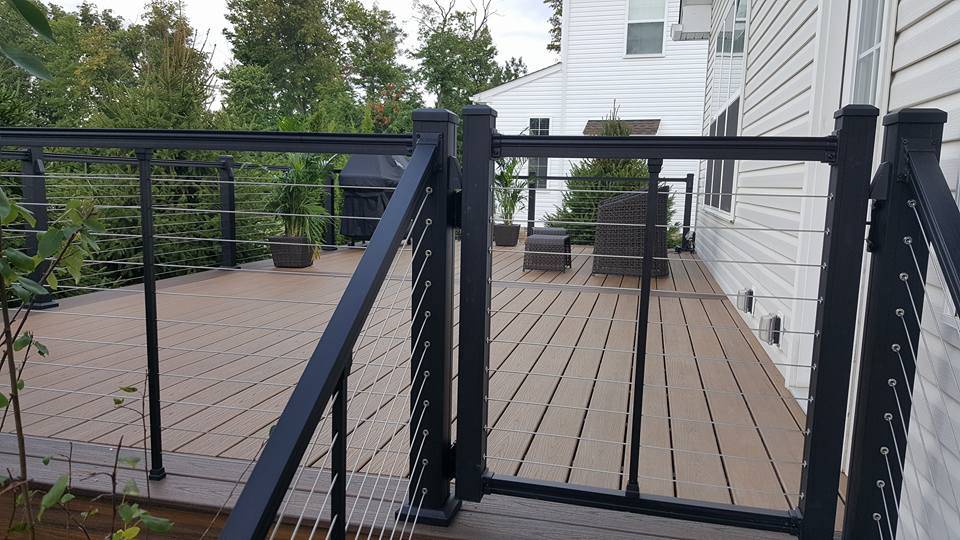 No deck is complete without a custom cable railing system from Premer Decks. Cable railing systems made of high-quality 316 grade stainless steel cable provide a low maintenance, durable finish and won't obstruct the natural beauty of your yard for years to come.
We are proud to build with the highest quality of cable railing materials from industry leading brands including Feeney and Key-Link Fencing & Railing.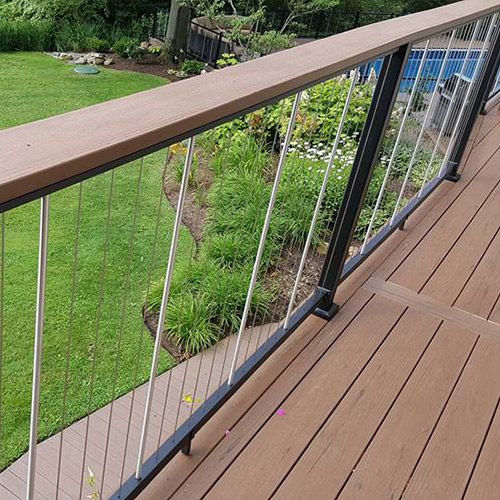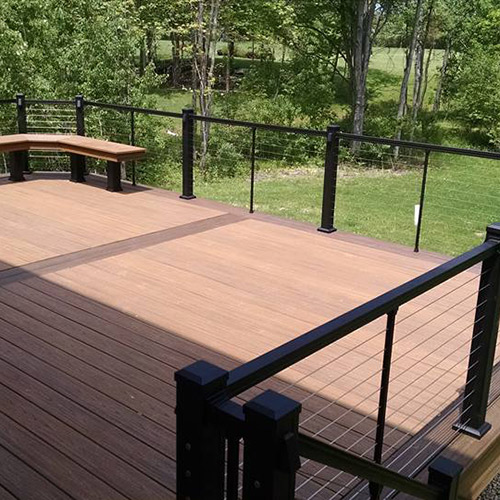 We build our cable railings with a variety of post materials including wood, composite and metal. Low profile and oversized options are also available, we will work together with you to determine the best cable railing for your custom deck.
Need a custom cable railing for your deck staircase? We offer a variety of solutions for staircase cable railings in a variety of different colors to best compliment your exact deck design.
For more information about how we can help you with a custom deck cable railing system, please call (440) 759-2246 or use the form on this page for a no-cost, no-obligation estimate on your next cable railing project!